Bodyshop for all TVR Models
We are an insurance approved body shop with full facilities including a modern Dalby low bake oven. Our staff are fully trained and experienced in the repair of damaged fibreglass, fibreglass panel manufacture and mould making. All repairs are completed using high heat distortion temperature resins ensuring our repairs don't move or sink.
Complete replacement panels are used for major repairs and all repairs are fully cured in our oven before re-painting is completed. All repainting is done using high quality 2k materials.
From minor fibreglass and paintwork repairs, repainting of stone chip damage, headlamp conversions, accident damage repair including full panel replacement as necessary to full car repaints with all panels off, in any colour including reflex colours, all done to show car quality standards. We also offer bespoke bodywork modifications to your requirements, let us turn your ideas into reality.
Our Facilities and Experience
We don't scrimp on repairs when repainting your car, damaged coatings are removed right back to fibreglass as necessary and all star cracks, crazing, voids along the edges of panels and previous filler are removed and repaired correctly using the correct resins and fibreglass materials and all this work is included as standard in our fixed price repaint work.
If you have been involved in an accident we can manage your accident repair from recovery to completion dealing directly with your insurance company and guaranteeing that you stay in control of the decisions about your car and whether or not it gets written off.
We can collect and re-deliver nationwide and from most parts of Europe, call us for an accurate cost, and all our repairs & repaints carry a 2-year guarantee against defects. Contact us with your requirements for an accurate quote.
Example Bodyshop Prices
While every car is different, we have provided some common examples below to give you an idea of our repair and upgrade costs. A wide range of custom colours is available and our project gallery will show you some finished examples.
New panels expertly grafted in and repainted.
Enquire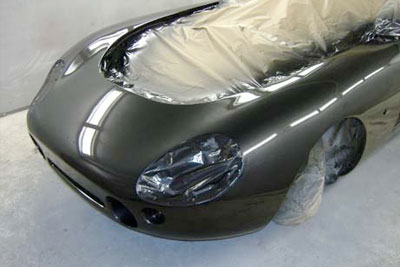 Full prep/respray of body forward of doors.
Enquire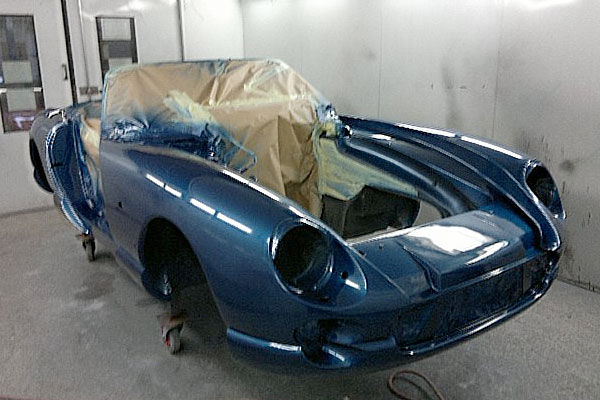 Complete car repaint with all panels removed.
Enquire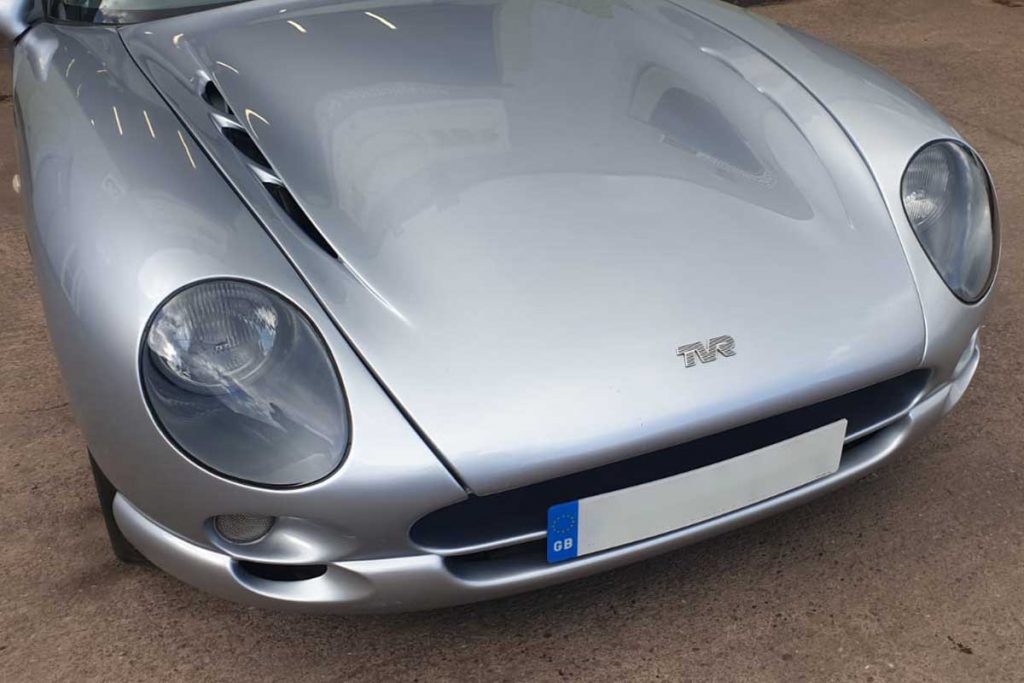 Chimaera – fitted, painted with lamps and lenses.
Enquire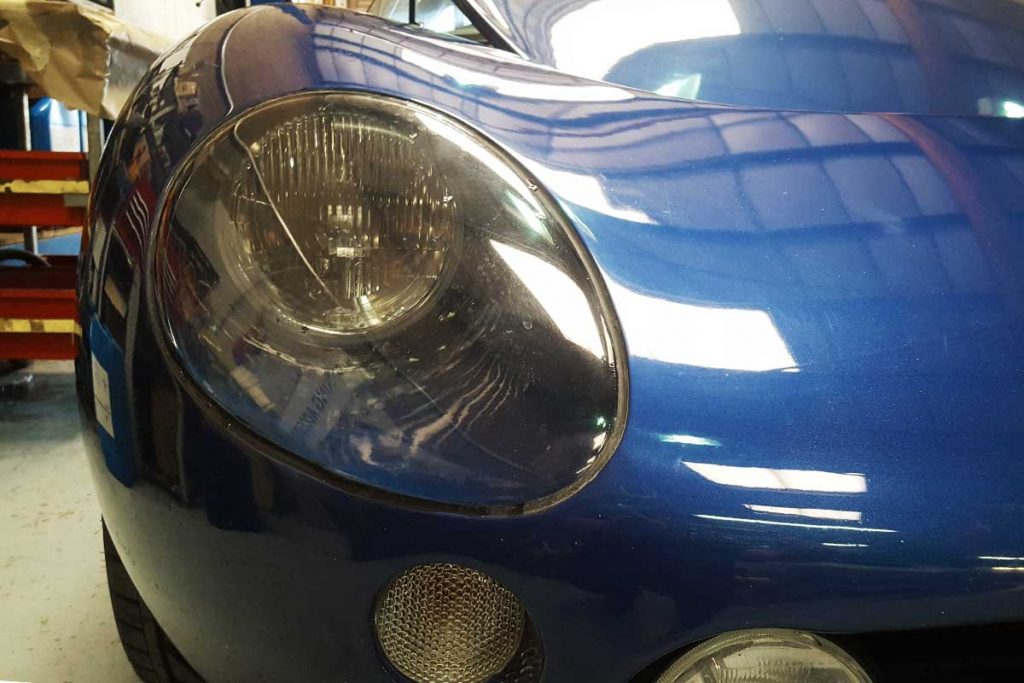 Griffith – painted and fitted complete with new lamps.
Enquire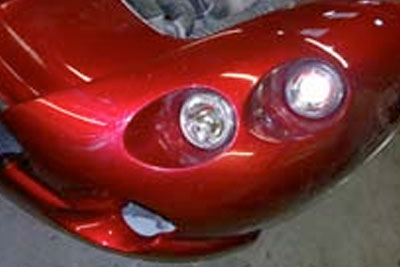 Chimaera – painted and fitted complete with new lamps.
Enquire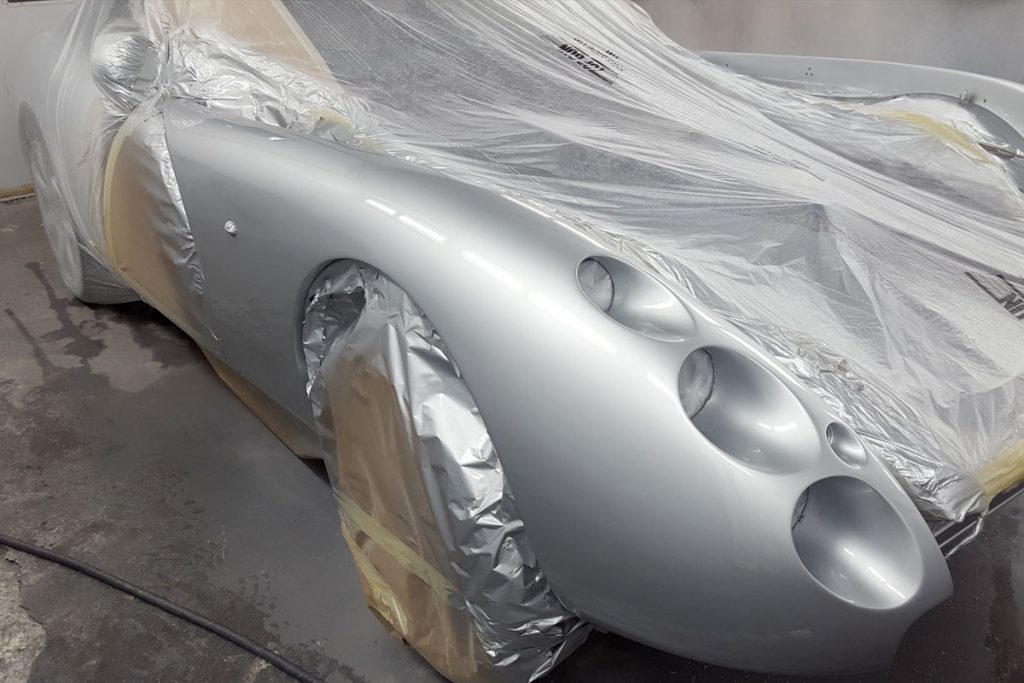 Complete car repaint with all panels removed.
Enquire