Our Track Record with TVR
At Sportmotive, we have a long track record of successful repairs, resprays, upgrades and restorations. Our aim is always to complete each task to the highest possible standard and this attention to detail is visible in every one of the projects shown here.
We take this approach because it's the only way of guaranteeing a lasting repair and thus building relationships with our clients that often outlast their current vehicle. For example, a particular feature of fibreglass repair is that any mistakes or short-cuts will eventually become visible if the wrong materials and processes are used even if the respray looks perfect at first. That's why we take the time to properly repair bodywork using the correct resins and materials. Where necessary we sand back paintwork to the original surface before re-painting and during full repaints all panels are removed and painted separately to achieve the correct finish.
Similarly, the exceptional performance of these cars demands that mechanical work is carried out by experts in the marque rather than all-brand mechanics. Even tiny changes in setup can have a huge effect on the handling and the analogue nature of these engines require every element to be in perfect order and precisely assembled and tuned if the car is to be reliable. We'd be happy to discuss any of these projects with you and help you achieve the same results on your own vehicle. Please, just get in touch.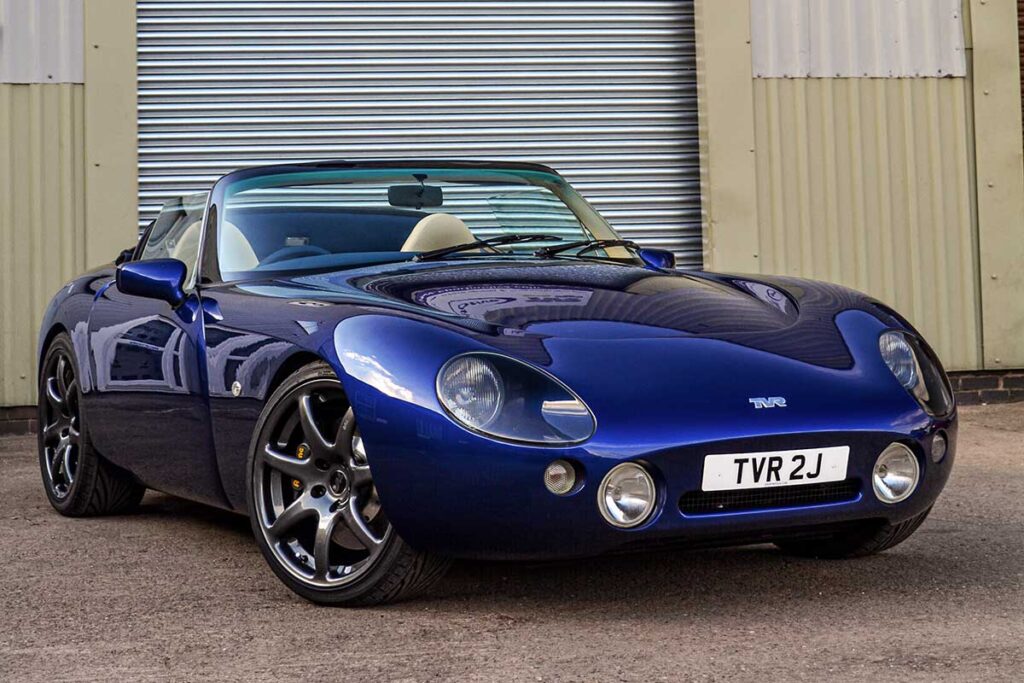 Evolution chassis number 5 was originally built for our good friend Duncan Finch. This "pre-cat" Griffith had languished in a…
Learn more