Bodywork Restoration for all TVR Models
Having completed many repairs and full restorations, we are able to offer a complete rebuild service for your car. Our insurance approved body shop has full facilities and staff that are specifically trained and experienced in the repair of damaged fibreglass, fibreglass panel manufacture and mould making. We also produce a range of headlight upgrades for the Griffith or Chimaera models.
We can supply and fit new outriggers or chassis and restore your entire vehicle. Prices for our rebuild and restoration services depend upon the extent of repairs required but we can restore original chassis, refurbishing them to an as-new condition in our jig, or replace them completely with brand new components. Some guide prices for the latter are shown below. All prices are plus VAT.
We can even build what is essentially a complete, brand new vehicle using your car as the donor for just its body shell, trim and some bespoke parts. Whether you need to restore an unloved example or repair the body after crash damage, we can help.
TVR's are renowned for being different from the norm, but do you want your TVR to be different from everyone else's?
Is there a particular headlamp or tail lamp conversion you have in mind? do you want your Tamora to look like a convertible T350 or do you just want your Griffith wider then everyone else's?
Well we can help realise your dreams! We have the technology, the experience and the expertise to carry out permanent and perfect modifications that will look right and turn heads. Give us a call with your ideas and let's turn them into reality.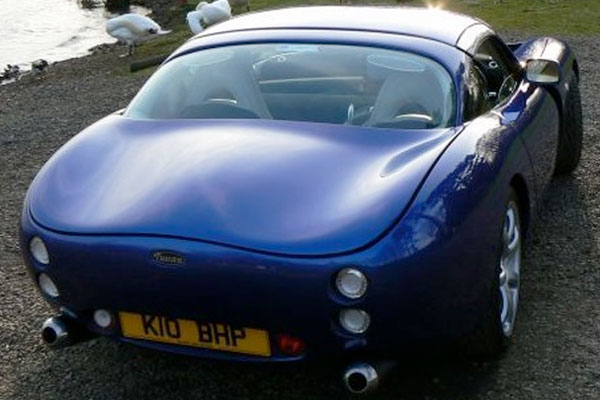 TVR Bodyshop Enquiry
Please tell us about your car and bodyshop requirements and we'll be in touch.